Truck Accident Attorneys In Wisconsin
---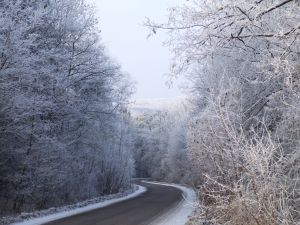 The Wisconsin Department of Transportation reports that truck accidents claim the lives of thousands of people every year and cause millions of injuries. truck accidents leave victims facing physical and emotional pain. Many victims face difficult financial burdens, including medical treatments, property repair costs, and lost wages.
Usman Law Seeks Maximum Compensation For Damages
The attorneys of Usman Law Firm can help you file a personal injury claim with the insurance company so that you receive maximum compensation for the accident. The attorneys at Usman Law Firm will look out for your best interests and can help you recover expenses from your truck accident. These expenses may include:

Past, Present, and Future Medial Bills
Lost wages
Loss of Future Earnings
Pain and Suffering
Automobile Repair and Property Damage

At Usman Law Firm, all truck accident cases are handled on a contingency basis. This means that we only get paid if you get paid. Remember, you only get one settlement for your personal injury case. You should hire the attorneys at Usman Law Firm in order to maximize your personal injury settlement.

Call Usman Law Firm Now To Maximize Your Truck Accident Settlement
If you have been in a truck accident, the best thing you can do is to call an attorney. The experienced attorneys at Usman Law Firm will help you avoid costly mistakes many people make after an accident. Do not be fooled by a seemingly sympathetic insurance company! They are often looking out for their own best interests, not yours!

We offer free initial consultations, where you will meet with an experienced truck accident attorney who will carefully go over your case to determine how we can help you. Usman Law Firm will not let the insurance companies take advantage of you! Our attorneys will work hard to investigate the facts surrounding the truck accident and will fight to maximize your compensation.

Usman Law Firm Handles All Automobile Accident Cases

Motorcycle Accidents
Truck Accidents
Bicycle Accidents
Drunk Driving Accidents
If you or a loved one have been injured in a truck accident, then call our law office at (608) 829-1112 or toll free at 1-888-Usman-35 for a free consultation. We look forward to providing you the best advice and legal representation. Remember, there is no fee if no recovery. You owe absolutely nothing until we win your case!
Call (608) 829-1112 for free, professional advice.