Will everyone find out I filed for Bankruptcy?
---
Most people are worried their friends or family will find out about their bankruptcy. Even though your bankruptcy is public record it is unlikely they will find out unless you list them as a creditor or ex-spouse. All creditors and most ex-spouses will receive notice of your bankruptcy.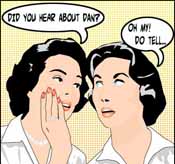 Call or email Madison Bankruptcy Attorney Zeshan Usman for a free consultation.
---